Meet Nayana Sarma, a Promising Singer, Who is Winning Hearts with Her First Cover of Jagjit Singh's 'Koi Fariyad'
July 20, 2019 05:18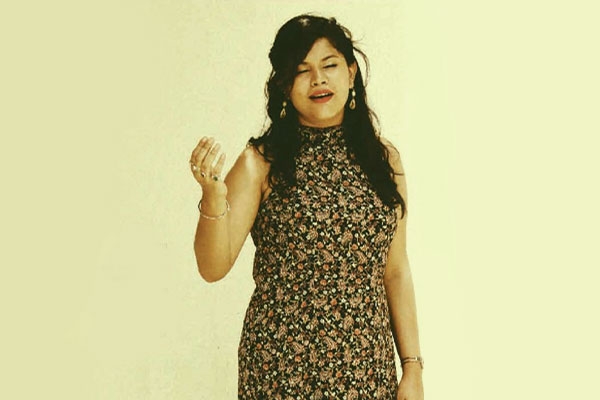 'One who loves to sing always finds a song', this is what an exquisite singer Nayana Sarma give credence to.
On Thursday, the seasoned practitioner of music released her first cover, on her YouTube channel, of a heavenly ghazal by Jagjit Singh, "Koi Fariyad", the melody which is said to be very close to her heart.
Born at Guwahati in Assam, Nayana has been settled in Ahmedabad for 20 years now. Nayana developed a keen interest for music at an early age of 3 with her mother being a source of strength, who used to be with all ears to ghazals, bhajans and old classics of legendary singers like Lata Mangeshkar, Asha Bhosle, Mohammed Rafi, Kishore Kumar, and Manna Dey.
Being an excessively active kid since early years, Nayana on one occasion took part in a singing contest in which she won first prize - and that's how her journey towards music took the first step. The lady who judged Nayana met by chance at a social gathering where she was in attendance too and she advised her mother to put Nayana's name down in Hindustani Classical Music.
"My Mom was more than happy because she always wished to learn to sing, but she didn't get the proper opportunity to learn due to various reasons," Nayana said.
"So they immediately enrolled me into Saptak Music Academy in Ahmedabad. I learned Hindustani Classical under Ustad Shaukat Hussain Khan Saheb. I did my launch show in Ahmedabad in the year 2004, where I sang Old classics by Lataji and Asha ji. While growing up I took part in many singing competitions for which I have received awards," she added.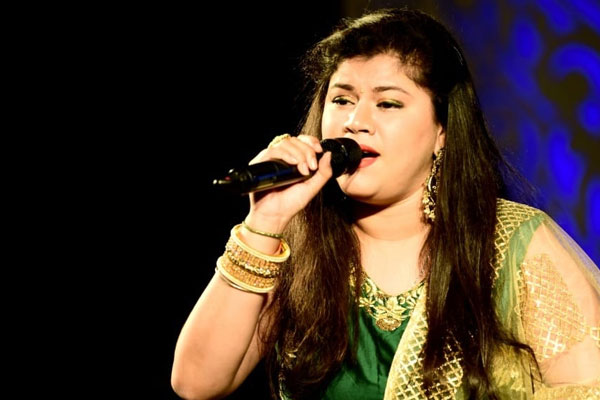 (Image source from: Facebook/nayana.sarma01)
Nayana took an academic degree from St. Xavier's College, Ahmedabad in Biochemistry and did her Masters in Biochemistry from Nirma University, Ahmedabad. At the same time, she was training under Aniket Khandekar and Anil Dholakia for light vocals.
"Since 2013, I started performing in bigger platforms as a Professional Singer. My family has always been supportive of my decision. It was my mother's dream that I am living, which also happens to be my passion," Nayana said.
"Despite having stage fright, my mom made sure I started performing on stage so that by the age the stage fright doesn't bother me. My mother has always been my support in developing confidence in my art. And I want to thank her for making me the person I am," she added.
She also Performed for inaugural functions "Khel Mahakumbh", "Agricultural Meet" by Govt of Gujarat in presence of former CM Shri Narendra Modi and "Chintan Shibir " in presence of CM Gujarat Smt. Anandiben Patel.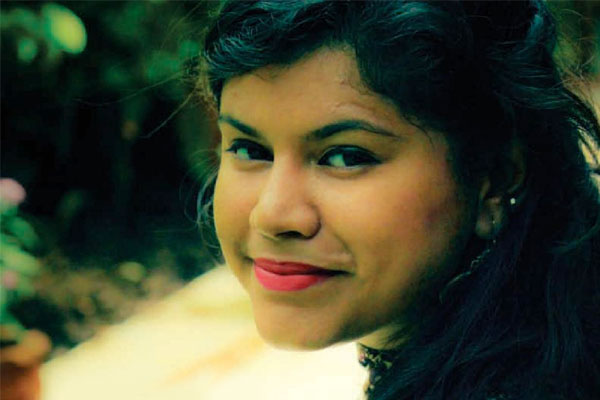 Nayana in the last few months toured in the United States to be on stage for Ekal Vidyalaya Foundation of USA. It was a two and a half month tour, wherein she performed in around 26 cities and raised funds for Rural Children's Education. "I was so happy that I could help them with my music," Nayana said.
The Ekal Vidyalaya Foundation is a non-profit organization involved in education and village development in rural areas and tribal villages of India.
Talking about her first cover, Nayana said: "Koi Fariyad is the very first cover that I have launched on my YouTube channel Nayana Sarma Official. This song is close to my heart, as I am a fan of Jagjit Singh Ji... And I always wanted to record it in my voice and present it in my way. I thank the team who made it possible."
Awards and Felicitations
1. Awarded for "Best Singer for Gujarati Film" by 18th Cinelife Award in July 2018
2. Won number of Best performance in singing (Indian and Western category) awards in Youth Festival organized by AIU (Associations of Indian Universities) hosted by Gujarat University.
3. Awarded as Artist of Xavier's by St. Xavier's College, Ahmedabad.
4. Received the first position in "Ghazal Gunjan" open competition organized by GLSIC, Ahmedabad.
5. Awarded with a number of best performance in singing, hosted by Nirma University.
6. Won the first position in singing hosted by ONGC Ahmedabad Asset.
7. Felicitated at a concept shown by Sandip Panchwatkar organized by Farmaish Club, Baroda
By Sowmya Sangam