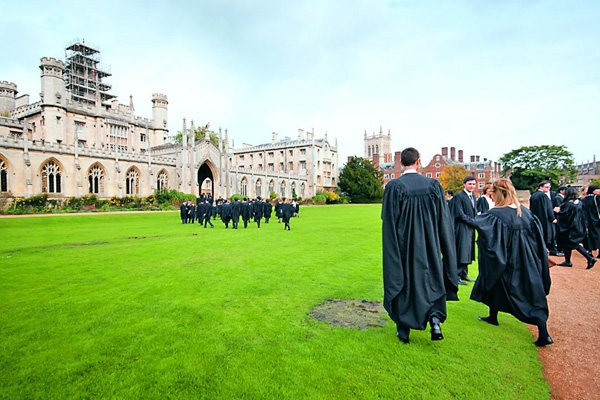 (Image source from: www.careers360.com)
About 129 Indian students detained for having enrolled themselves into the fictitious 'University of Farmington,' in Michigan already has master's degrees from American colleges and has entered the country legally.
The U.S. Immigration and Customs Enforcement (ICE) has set up a fake university in Michigan, in which detained Indian students have enrolled, with an aim to crack down on immigration fraud.
Attorneys representing the students, however, said the Indian students had entered the U.S. on the F1 visa and were working under two programs - Curricular Practical Training (CPT) and Optional Practical Training (OPT).
The OPT and CPT are temporarily allows international students with an F-1 visa to work in their related fields for a limited time period.
Virginia-based immigration lawyer Santosh R. Somi Reddy said as part of the visa process, the students had then applied for the H1B non-immigrant visa programme. As they could not make it through that programme, however, they then got themselves enrolled into the fictitious university to elongate their stay.
"There are at least 600 international students impacted due to this fake Farmington University," Reddy, who is representing some of the detained students, told ThePrint.
"All of them came to the U.S. legally, two to three years ago, and most have completed their master's degree and were working when they fell into this trap laid out by ICE," he said. "This is unprecedented. There could be more such universities."
The ICE's Homeland Security Investigations, as part of an undercover operation, arrested eight student recruiters from Florida, Detroit, and Virginia on January 31.
The ICE said they were arrested for "conspiracy to commit visa fraud and harboring aliens for profit".
This eventually led to the arrest of around 600 students - hailing mostly from Andhra Pradesh and Telangana - across the U.S. Of these, 130 students were detained and put into detention or immigration centers while the rest are mostly out on bail. They are all facing civil charges across various detention and immigration centers in the U.S.
Sreedhar NagiReddi, an IT professional based in Virginia for the last 20 years, said one of the students was arrested just hours before he was to board a flight back to India realizing that he was falsely implicated and that he got enrolled into a fake university. He was handcuffed, his legs tied as he was "dragged" and put into a detention centre, NagiReddi alleged.
"This is not a normal visa overstay case. This will have repercussions at the international level, especially for Indian students coming to the US for higher studies," said NagiReddi, who is one of the members of the Indian diaspora representing the Telugu community. "There needs to be outrage. Their big American dream lies in shatters now."
Lucas Garritson, an immigration attorney based in Texas, said that several girls are among those detained and are being held in immigration centers with child-abusers, drug-dealers and human traffickers.
He further said that some of the detained students may not even have contacted their families as they are embarrassed at being in jail, while those on bail have spent a lot of money on bail bonds and have had their passports confiscated.
Ashok Babu Kolla, an active Indian volunteer based in Cleveland, Ohio, said the challenge for the community right now is to get all these 130 students out of the detention centers and deported to India. These students have been in the detention centers for the past 11 days.
Kolla, further said that all Telugu organizations in the U.S., are now planning to file a lawsuit against the United States Citizenship and Immigration Services (USCIS) for "entrapping the student and setting up sham schools".
Currently, a group of total 10-12 attorneys are working on the case as the students are spread across various detention centers in Pennsylvania, Georgia, Virginia, Florida, Pennsylvania, and Texas.
-Sowmya Sangam